Tuesday February 11th, 2014:
Old Dollar Bill headlining Leith Folk Club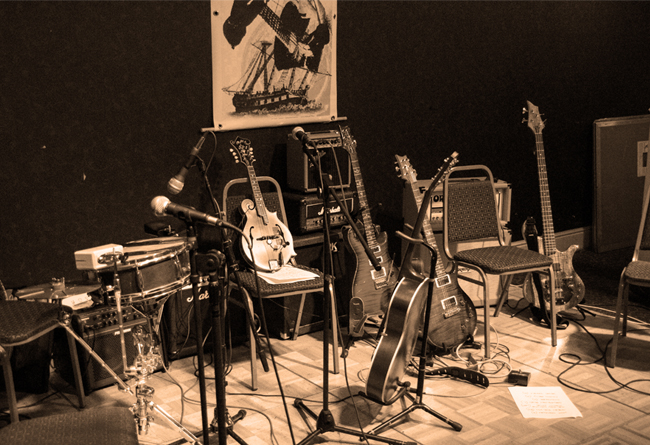 Hey Y'all,

We're delighted to announce that we'll be headlining Leith Folk Club on Tuesday February 25th. 
Opening the show for us will be local Americana quartet The Sunshine Delay.

Doors open at 7.30pm with the show starting at 8pm

Tickets are £7 and available through the Leith Folk Club website

or you can E-mail: leithfolkclubtickets@hotmail.co.uk

or Call: 07502024852
Additionally tickets can also be purchased on the evening of the performance at the door.

Saturday September 7th, 2013:
Old Dollar Bill "GET TAE FRANCE"!!!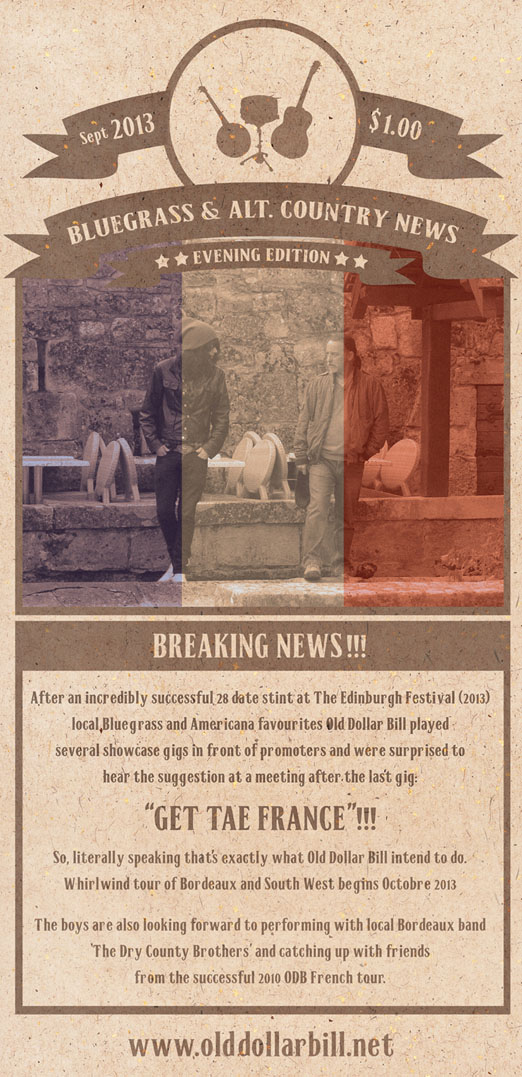 Friday September 6th, 2013:
Old Dollar Bill supporting
Gabby Young & Other Animals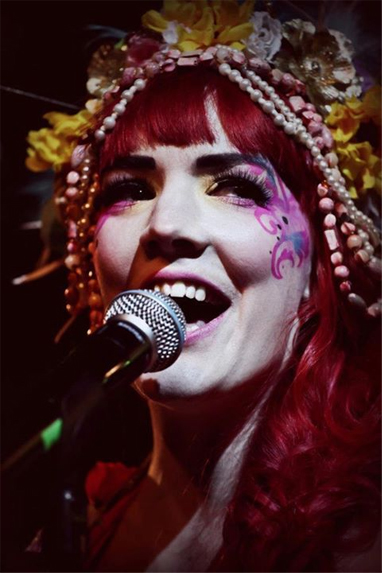 Hey Y'all,

We're super excited to announce that we'll be supporting the fantastic, eccentric eight piece British pop band 
Gabby Young & Other Animals!

Bringing together musical styles: gypsy, folk, rock and jazz this promises to be an excellent evening.

The date is Monday 4th of November, the venue is Bannermans Bar and tickets will be available soon from us and from Bannermans.


Monday June 24th, 2013:
Old Dollar Bill release 'Live & Cookin' E.P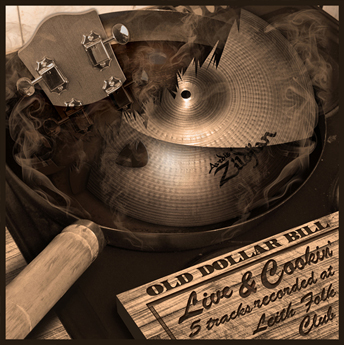 Here's a wee surprise for all you ODBills & ODBelles (plus all those in between - you know who you are)...

We are delighted to announce the release of our brand spanking new 5 track E.P 'Live & Cookin' recorded at Leith Folk Club in May of this year.
Joining us that night and featuring on double bass was our good friend Michael Wiedenhof. 

This EP will be available to purchase at our live performances and from our Official Online Store.
However it will not be available for download with our other products.

Tracks are as follows:

1. Hot Tamales (They're Red Hot) - R.Johnson
2. I Swear I Killed My Liver (Over You) - ODB (E.Henry) & (S.Clark)
3. Move On - ODB (E.Henry) & (S.Clark)
4. Sick, Sober & Sorry - E.Hazelwood
5. Sleep With One Eye Open - (L.Flatt) & (E.Scruggs)
Click here
to purchase the E.P from our Official Online Store

Sunday April 7th, 2013:
Old Dollar Bill headlining Leith Folk Club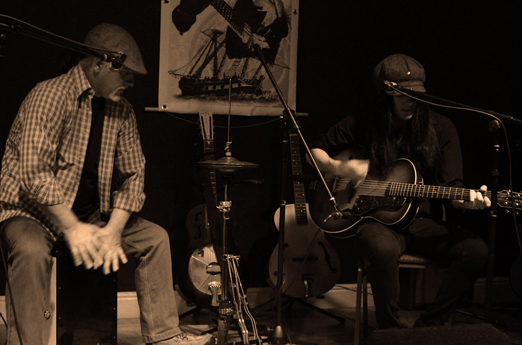 As long time supporters of Leith Folk Club
we are happy to announce our first headline show at the club on Tuesday 16th April.

Having performed on a number of occasions supporting the likes of Tokyo Rosenthal and Woody Pines
we can honestly say its a great showcase for both local and international musicians.

This will be yet another opportunity for Old Dollar Bill to perform live with musicians featured on our recorded work
and the addition of extra instrumentation will also enhance the Old Dollar Bill live sound.

Folks, it would mean so much to have a good hometown crowd support us on evenings such as these.
Please get behind us and lets get behind the club.

Remember this is not a support night, we are headlining!
Doors open at 7.30pm with the show starting at 8pm

Tickets are £7 and available through the Leith Folk Club website

or you can E-mail: leithfolkclubtickets@hotmail.co.uk

or Call: 07502024852

Friday April 5th, 2013:
Old Dollar Bill supporting Tokyo Rosenthal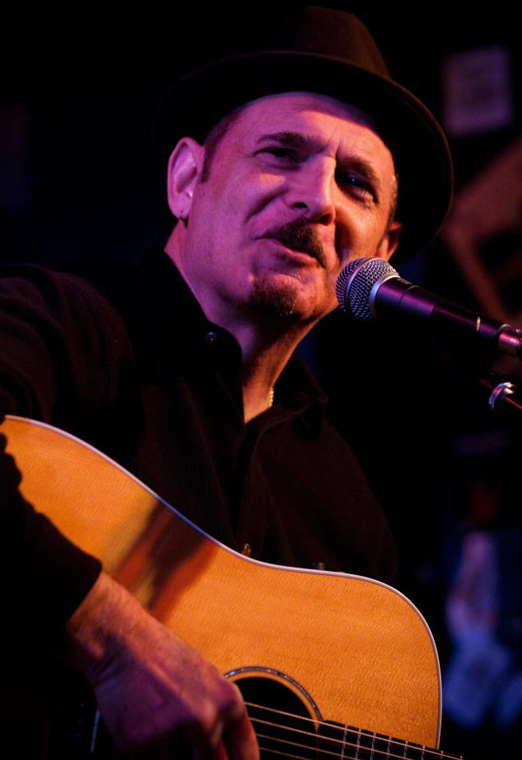 We're delighted to announce that we'll again be supporting the fantastic Tokyo Rosenthal at Leith Folk Club.

Hailing from North Carolina Tokyo is a fantastic singer songwriter who we had the honor of supporting at LFC a couple of years ago.

Join us at the Victoria Park Hotel for what promises to be an excellent evening.

Tickets are £7 and available from the Leith Folk Club Website

Tuesday February 12th, 2013:
Old Dollar Bill supporting Rose's Pawn Shop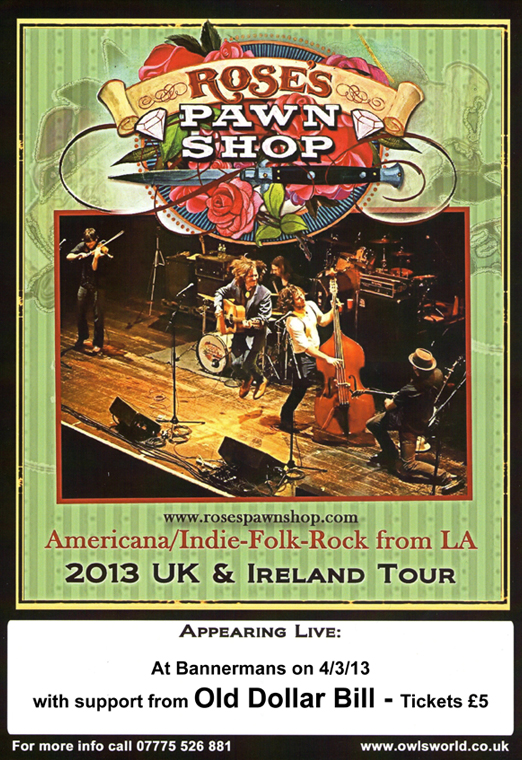 We're honoured to announce that on Monday March 4th we'll be supporting the wonderful Rose's Pawn Shop
from L.A at Bannermans.
Please come along and check out this great band live.
Doors open at 8pm - Stage times TBA
Tickets are £5 and will be available from both us and Bannermans.
E-mail us for more info at: tickets@olddollarbill.net


Tuesday January 1st, 2013:
Greetings from Old Dollar Bill
Welcome to our new and improved website.

As always to keep you updated our upcoming 2013 show dates are available on our shows section.
We have a number of corporate events throughout January and February which sees ODB performing to select visitors from abroad
at various venues and locations. Looking forward to those!

2012 was a great year for us, from performing at Celtic Connections to the release of our New Album and we would just like to say thank you
to everyone both at home and abroad for your support.


Wednesday December 12th, 2012:
Holyrood Hogmanay Party with Old Dollar Bill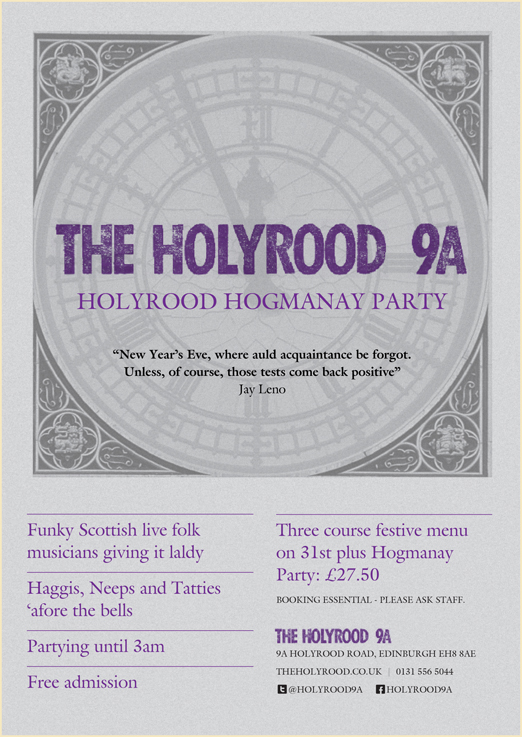 Say goodbye to 2012 and welcome in 2013 with Old Dollar Bill at The Holyrood 9A Hogmanay Party.

We'll be performing from 9pm till the bells.

A great atmospheric bar with free admission, Haggis, Neeps and Tatties 'afore the bells' and open till 3am it promises to be a great evening.

Click Here for further venue information

Sunday August 19th, 2012:
Lucky From Kentucky The New Album Available Now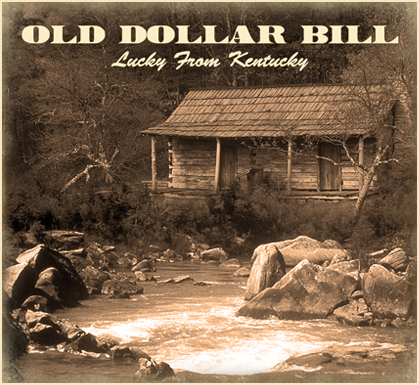 Old Dollar Bill are extremely pleased to announce the release of their much anticipated new album


Lucky From Kentucky

The album is a collection of 10 brand new Old Dollar Bill original tracks and is the follow up to their critically acclaimed
2010 Self Titled Debut Album.

Featuring special guests from Woody Pines to Ike, Nate & Phil from The Wilders
'Lucky From Kentucky' is available to buy on CD at every live Old Dollar Bill performance and online through the

Official Old Dollar Bill store

The album will also be digitally available through Itunes, Spotify, Amazon and other online stores
within the next few weeks
Wednesday May 9th, 2012:
Old Dollar Bill supporting Furnace Mountain
Having so far this year been given the honor of supporting great American acts such as The Hot Seats and just only last night a great show with wonderfully talented Mr Woody Pines and his band, Old Dollar Bill are extremely pleased to announce that they will be supporting the amazing Furnace Mountain

The date is Tuesday the 5th of June, 2012 and the location once again is the wonderful intimate venue that is


Old Dollar Bill got the pleasure of meeting and playing with Furnace Mountain a couple of years back, wonderful people and extremely talented musicians. Furnace Mountain just have to be heard and seen and being so far their only Edinburgh tour date this year, book your place now to avoid disappointment.

To Book your space call: 0131 467 7028 or e-mail: intouch@geordiemac.co.uk
Wednesday March 14th, 2012:
Old Dollar Bill supporting Woody Pines
Old Dollar Bill are extremely pleased to announce that they are going to be supporting the great Woody Pines on Tuesday 8th of May, 2012 as part of his UK tour.

A good friend of Old Dollar Bill like Ike, Nate and Phil from The Wilders Woody Pines played a major role on the single 'Lucky From Kentucky' not only introducing the track but also performing harmonica.

The venue is Leith Folk Club at the Victoria Park Hotel, doors open at 7.30pm with the show starting at 8pm.

Admission: TBA

All ages 14 and over welcome.

Woody Pines puts on a great show, you don't want to miss it!
Wednesday February 22nd, 2012:
Old Dollar Bill performing on Mairi Orr's 'The Gathering Crows' E.P
The Paul Kerr Review
In the dying days of Celtic Connections we heard that good friends of Blabber'n'Smoke, Old Dollar Bill were venturing west to support Mairi Orr at an Open Stage gig. The Open stage is a free daily show featuring several artists who have the opportunity to play to a very appreciative audience. It's one of Celtic Connections' finer aspects and was inspired by the late and great Danny Kyle.


Anyway, Mairi, originally from Morar in the west Highlands but now living in Edinburgh, appeared with her 'borrowed band', and delivered a fine set featuring songs from her sparkling debut disc, The Gathering Crows that went down a treat. Intrigued we sought a copy and for the past two weeks have been very impressed. The Gathering Crows is a five song collection with all titles written by Orr and featuring support from Stephen Clark and Ed Henry of Old Dollar Bill among others. It positively bursts at the seams with a vibrant quality and the maturity of the writing and playing is unexpected from someone just stepping onto the stage.


Orr's voice has a magnificent presence. Strong and melodic she could fit well into that pantheon that includes Sandy Denny, Linda Thompson, Jacqui McShee and in particular the enigma that is Shelagh McDonald. The latter is particularly recalled on two songs here, the title song and the opening For Gold. Both songs are baleful tales, chilling in their delivery with some superb backing, the Dobro in For Gold snakes menacingly throughout while on The gathering Crows the guitar, mandolin, bass and percussion thrash together in a propulsive audio equivalent of a murder of crows. A third song, Will You is delivered very much in a folk style that does recall early Denny and it features some exquisite fiddle by Amy Geddes. The two remaining songs display a more American influence. Sweet One has an urgency that owes a debt to bluegrass while Two Different States of Mind features just Orr and banjo from Mark Woods on a tantalising murder ballad.

A great debut and a mention must be made of the excellent supportive players,Stephen Clark, Ed Henry, Hugh Kelly, Mark Woods
and Amy Geddes who all add a very authentic and well played backdrop to Ms.Orr's very talented delivery.

Monday February 20th, 2012:
Old Dollar Bill supporting The Hot Seats
Old Dollar Bill are going to be supporting their good friends from Richmond Virginia The Hot Seats on friday April 27th, 2012.

The venue is Douglas Robertson's Place, a wonderful intimate studio venue with great hospitality and wonderful art on the walls. Doors open at 7.30pm with the show starting at 8pm admission is £10 and all ages are welcome.

To Book your space call: 0131 467 7028 or e-mail: intouch@geordiemac.co.uk

Monday February 6th, 2012:

Old Dollar Bill become part of 'The Borrowed Band'
for Celtic Connections 2012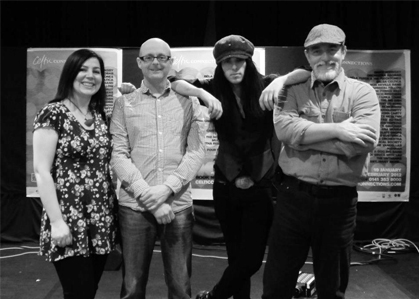 Mairi Orr who has provided great backing vocals on a number of Old Dollar Bill original tracks recently recorded and released

'The Gathering Crows'

a collection of her own original compositions which for recording she needed a band so she called on her old friends Old Dollar Bill.
Ed provided the Percussion and Stephen provided Guitar, Mandolin and Dobro.

Mairi upon releasing 'The Gathering Crows' successfully attained a sought after spot on the prestigious Danny Kyle Open Stage at Celtic Connections 2012 held at the Glasgow Royal Concert Hall and asked if Old Dollar Bill could do live what they did for her in the studio.

In agreement Old Dollar Bill along with Hugh Kelly (from Blue Flint) on Double Bass became 'The Borrowed Band'.

It was a great night!

To listen to the live performance click here